Life Skills Workshops for your future

Exciting News:

The Young Women's Empowerment team has been working on ways to get our services out to all the adolescent young women you serve throughout the bay area and beyond.
We have some exciting new avenues of delivery that we believe will
expand interest and serve the needs schools, agencies, and youth groups who need specialized events for their youth.

We of course will continue our wonderful empowerment workshops!
F

ull day workshops (on or off site)



W

eekend Workshops for individual groups (off site)



| | | |
| --- | --- | --- |
| | | |
| | | |
Upcoming Events

Find out more about the Young Women's Empowerment Workshops

EVENTS
Young Women's Empowerment Weekend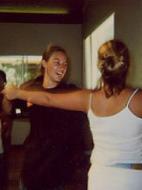 "I want to share with
every girl that this is
one of the best
experiences and that
every girl should be
proud to be a
woman." - Jen age 18